Portuguese

Osser&Osser uses a consultative approach methodology, which includes market analysis, positioning of the company, and the follow up of the work made by the professional selected during his/her first year in the company.
The Osser&Osser projects are structured to address the circumstances and needs involving decisions about people, considering all the most sensitive aspects of family organizations.
Performed by Osser&Osser in partnership with MN Consultoria, the Assessment services are directed to companies that want to make strategic decisions about their leadership.
The assessment of professionals is characterized by the objective of analyzing and assessing market professionals or individuals from the client company for a certain position.

Osser&Osser is one of the most prestigious Executive Search boutique consulting companies in Brazil, engaged in the search of professional who possess business knowledge and bring competitive advantages and high added value solutions to its clients. All the services performed strictly follow the Osser&Osser methodology: with deep knowledge of the business and the client's market. It works with national and multinational companies from different segments and industries searching for manager, director, president and board member positions.
[ Learn More ]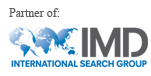 Rua Gomes de Carvalho 892 cj. 51 Vila Olímpia 04547-003 São Paulo SP Brasil
+55 11 3845 8023